I had the grandest of plans for blogging the first week of the year. I had ideas running through my head, cool things to implement and fun stuff up my sleeve. You know what happened though? Life… yep. Good old life. For the first time in ages, I've actually felt like a stay at home mom this week and I kind of surprised myself by loving it. I didn't work. I didn't blog. I didn't do any of my freelance work. Instead? We had playdates and shopping fun and art projects and cooking. We vegged out and watched movies, we read books, we truly soaked each other up and enjoyed the days as they unfolded… each new and totally unplanned before us.
I'm not going to feel a bit guilty about it either.
So, instead of a grandious post today, I'm going to share a few things with you that I've fallen in love with over the past few weeks.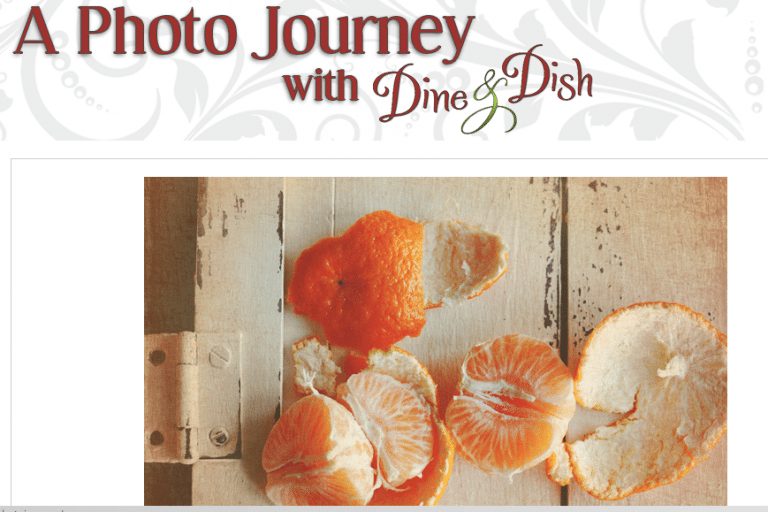 First of all, have I introduced you to my new personal photography site, A Photo Journey with Dine & Dish? I am loving this beautiful site, designed by the abundantly talented, Debbie Tortorigi of Lagniappe Marketing. She took this, "I want a place to store my photos for Project 365" and turned it into this incredible site that I absolutely adore. It feeds my passion like nothing else ever has. I hope you'll become a regular visitor and get a glimpse into my daily life outside of food blogging. You can subscribe to the RSS Feed here or catch regular updates on my Facebook Page, Flickr and Twitter.
Next, I have a newish friend I want to introduce you to. I have a guest post up today over at the blog Confessions of a Cookbook Queen. If you like pee your pants, laugh out loud funny, head on over to read some of Kristan's posts. She'll have you spitting your morning coffee out all over your screen. On her site I shared a delicious White Wedding Cake recipe. At the end of this post, you can check out the White Wedding Cake Buttercream Frosting that goes perfectly with it!
Last couple of things… this week I officially began my Happiness Project. Next week, a group of friends and I will get together for our first monthly Happiness Project get together. I can't wait because reading this book has completely changed the way I look at everyday life. Most of my friends and I have all made the same comment… "I feel like the author has written everything that is in my mind. I could have written this book." Check out the book and start your own Happiness Project!
If you are looking for a completely inspiring, fun, gorgeous blog to read (non-food), my new favorite is Enjoying the Small Things by Kelle Hampton. She's been blogging for awhile, has beautiful photography and her outtake on life is inspiring. Hope you'll hop over and take a look.
Finally, I've been admiring the photography of Sadie Olive for such a long time now (and I noticed she took Marla's family pictures, which turned out gorgeous.) Little did I know that Sadie has an Etsy store with incredible vintage finds. Looking for some food photography props? I bet you'll have a hard time not finding something you love in her Etsy shop!
Well, that's it for me. Totally random post, I know, but that's just how I'm feeling today! Enjoy… oh and thank you for your support of my "nakedness" the other day. It truly is wonderful to have you all cheering me on and some of you are even joining me along the way! Happy day!
White Wedding Cake Buttercream Frosting
Perfect White Wedding Cake Frosting
Ingredients
1

cup

butter

1

cup

white shortening

1/2

cup

milk

2

teaspoons

clear imitation vanilla extract

using non-clear will give your frosting a light brownish tint

8

cups

confectioners' sugar
Instructions
Cream together butter and shortening until smooth. Slowly add the milk, sugar, and vanilla extract. Continue beating on medium speed until smooth and creamy.
Disclosure: This blog post contains affiliate links. As an Amazon Associate, I earn from qualifying purchases.