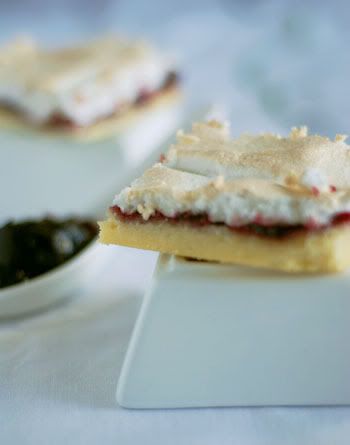 Please excuse me while I vent for a second. My husband has been traveling for just about every week since August for business. Most often, he leaves before we wake up on Monday morning and comes back on Friday evening. He has occasionally come back at 11pm on Thursday night only to turn around and go to work at 5:30am the next morning. He has always traveled with his job, but in the past it has just been for a week or two out of the month… none of this gone for the majority of our life business that is going on now.
I am fairly proud of the fact that I have been such a trooper through it all. My three kids are well behaved, for the most part, and are not too difficult to take care of. We have honestly gotten to the point that he is gone so much that when he comes back home on the weekends it is more disruptive than when he is here.
I have tried very hard to be the supportive wife… listening about his hectic schedule in New York, understanding on Saturday's when he is so tired from traveling the day before, even grimacing through the "my steak at dinner had too much pepper on it" complaints, etc. But, you know what? I don't know if it is pregnancy hormones, this dreaded winter weather, or what… but this week I am 100% fed up with it all.
I'm tired of being the sole person during the week to be responsible for getting the kids where they need to be. I'm tired of doing bath time by myself. I'm tired of every time I need to run to the store for just a gallon of milk, I have to pack all three kids in the car to go with me. I'm tired of not having a minute to get things done, like my freelance work that I need to do, until the kids are tucked in bed. I'm tired of not having a husband home in the evening to share the tasks and to just be here to spend the evening with. We miss him a lot when he's gone and it is really starting to get on my nerves!
I didn't mean for this to be this much of a gripe session. I admire those of you who have been doing this far longer than I have been. Those of you who are single moms, who have husband's gone in Iraq, who are alone for other reasons… I truly do not know how you do it day in and day out.
With all that I have going on with him gone, do you know the one thing that I am up to here with? I am so tired of our dinner menu plan looking like something off of the school lunch menu. Hotdogs, mac and cheese, taquitos, breakfast for dinner, etc. I want my husband home so I can cook real meals for us and so we can all sit around the table again at night as a family.
This is where I am going to implore you to help me out. I need some new family friendly meals to put on the table. I need recipes that make me feel like I am cooking, but that my kids (who aren't that picky) will eat. I want your favorite "the whole family will love it" dinner time recipe that is not super complicated (our evenings our tight lately) and that I feel would be worth spending time on for just the kids and I. I'd love for you to include your favorite family friendly recipe link in the comments section of this post. Have them in by midnight CST on Wednesday, February 4th. I will then sit down on Thursday to make my menu plan for the following week. If your recipe gets chosen to be included in that weeks worth of dinner menus, I will send you a $10 Amazon gift certificate. I will be giving out 5 Amazon.com gift certificates in all… one for each day my husband is out of town during the week. All comments must be accompianied by a valid email address.
I am still managing to bake during the day, which my kids appreciate! I chose to make these Black Raspberry Meringue Bars because my mom brought us a jar of homemade Black Raspberry jelly when she was here over the holidays. These bars are delicious… far too delicious to waste on my kiddos. Perfect for an afternoon tea or a brunch with your girlfriends!
Black Raspberry Meringue Bars (adapted from Mary Engelbreit's Cookies Cookbook)
1 cup (2 sticks) unsalted butter, at room temperature
1/2 cup confectioners' sugar
1/4 teaspoon salt
2 cups all-purpose flour
3 large egg whites, at room temperature
1/2 cup granulated sugar
Generous 1/3 cup raspberry jam (we used black raspberry jelly)
Confectioners' sugar, for dusting
Preheat oven to 350 degrees F. Grease a 13 x 9-inch baking pan.
In a medium bowl, beat butter, confectioners' sugar and salt with an electric mixer until light and fluffy. On low speed, gradually add the flour, beating just until incorporated; the mixture should still be somewhat crumbly. Press the mixture evenly over the bottom of the pan. Bake for 14 to 16 minutes, until lightly golden around the edges. Set pan on a wire rack.
In a large bowl, beat the egg whites with an electric mixer until frothy. Increase speed to medium-high and beat until whites begin to form soft peaks. Add the sugar about 1 tablespoon at a time, and continue beating until the whites form stiff, glossy peaks. Spread the jam evenly over the warm crust. Using a large metal spoon, drop the meringue in large dollops on the jam, and using the back of the spoon, carefully spread the meringue over the crust, making sure to seal the edges. Bake for 25 minutes, or until meringue is golden brown. (The meringue will puff up as it bakes and sink as it cools.) Set the pan on a wire rack to cool completely.
Using a large sharp knife, cut into 24 squares. Dust the tops of the bars with confectioners' sugar. Store the bars, well covered, in the refrigerator.