A delicious and easy chocolate sheet cake recipe with fluffy chocolate frosting!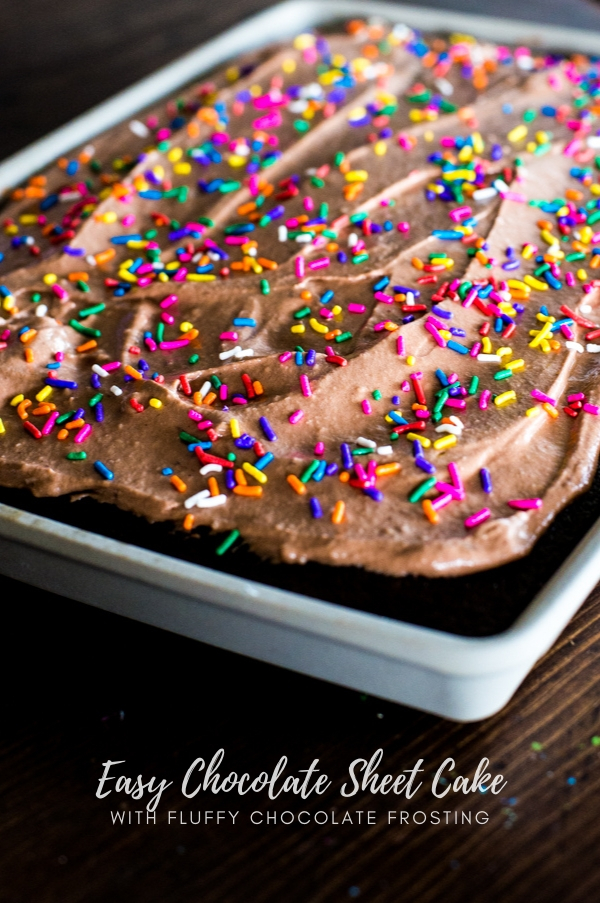 Dear friends, I've been needing to write, wondering how you all are doing and holding up during this crazy time in history. We are currently at 1 month of "shelter in place" and my kids have been amazing. I, on the other hand, had my first meltdown about all of this a few days ago. Once I read where what we are all collectively going through is actually grief, it made a lot more sense. I've talked a lot on Dine & Dish about the grief of losing my brother and now I can totally recognize this time as being very similar.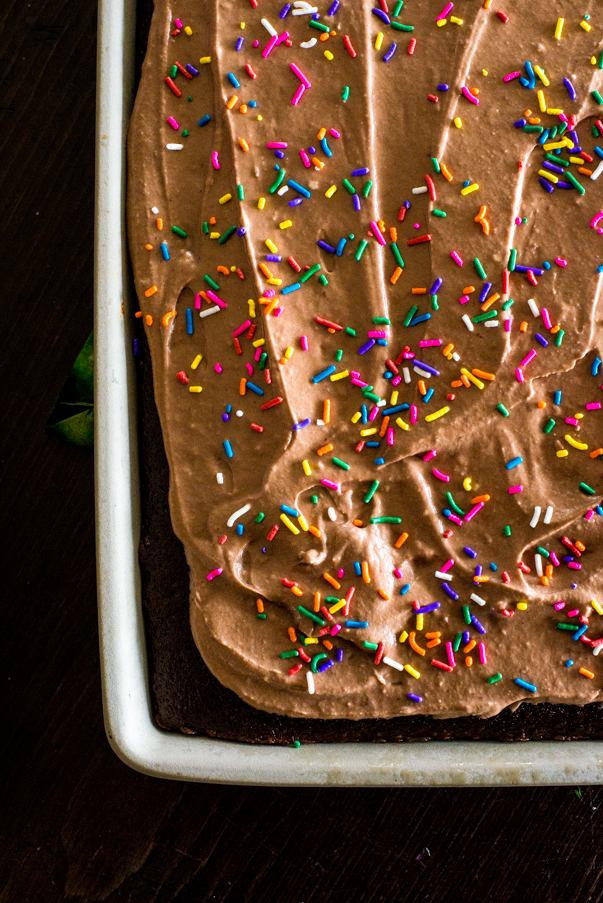 My son is in his senior year of high school. I'm grieving the loss of prom, graduation, and all the memories that go along with finishing up your senior year. In addition, his college plans are getting turned upside down as the university has canceled in-person orientation and there is potential for the fall semester to be postponed or online. There's a lot of uncertainty!
Another one of my daughters is finishing 8th grade. There again I'm grieving the experiences she has lost before transitioning off to high school.
I'm grieving because it's been a year since we've seen my parents. Our spring break trip was canceled to visit them and we have no idea when we will be allowed to be together again. I miss them so much. My other kids are missing out on sports and work.
I'm grieving for all of my kids, my husband, my extended family and so many friends. Outside of our reality is the reality of so many people who have loved ones who are sick and dying. It's just terrible.
My father in law suffered a massive brain hemorrhage a couple of weeks ago. He had brain surgery and then a heart procedure – we almost lost him – and none of us could be there with him because of the Corona Virus. He made it through and thankfully is now home and recovering. However, I know the stress and fear of those several days will remain with me for a long time to come.
In addition, a dear friend of mine lost her battle with cancer. We can't celebrate her life or even support her family through this terrible time. I absolutely cannot fathom what her husband and children are feeling. Grief on top of grief has to be its own special kind of hell.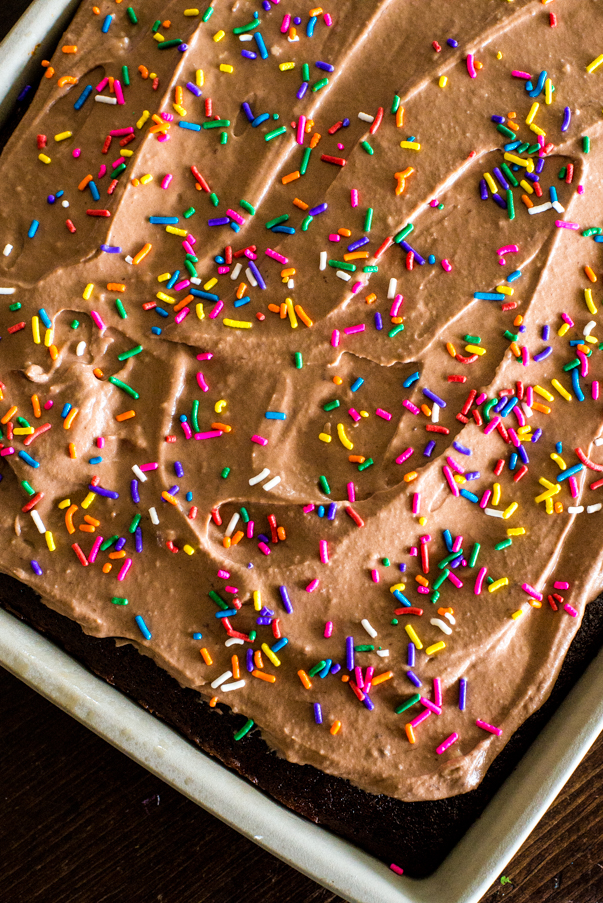 Don't get me wrong…there have definitely been some positives to this whole COVID-19 experience.
I love having my kids home. With Jacob heading off to college next year I consider this extra time with him an absolute gift. We've been playing games, doing art projects, watching movies and eating breakfast, lunch, and dinner as a family each day. Our lives are so much more relaxed and to be honest, we really needed that wake-up call. Another plus (although admittedly it's getting a little bit old), I'm cooking SO MUCH more. And baking. ALL the baking. I've made bread so many times I've lost count.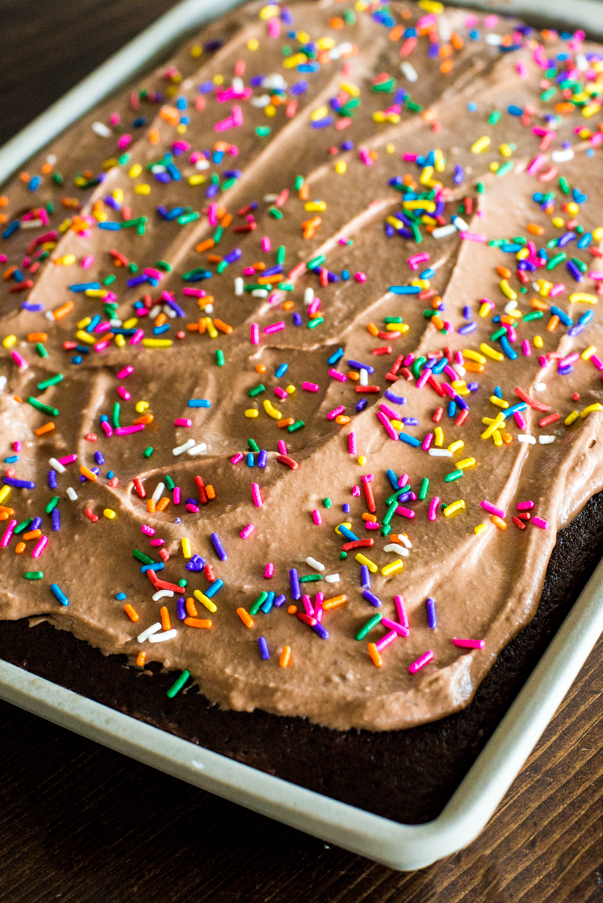 In addition to all the cooking and baking, I've felt like being more creative again. My DSLR broke this past winter due to an unfortunate falling out of a cabinet accident, so I've been sad and avoiding photography because of it. I don't know what it is about the last couple of weeks, but I've wanted to take more pictures! I pulled out my old camera and an old lens – and even though it's not ideal – it works.
So, when I made our favorite chocolate sheet cake recipe this weekend, I actually took pictures! I didn't do any fancy set up, but the sprinkles made me happy and I just needed to capture that and share it with you. I have a feeling I'm not the only one baking a ton right now. If you are in need of a great chocolate cake recipe, I highly recommend this chocolate sheet cake recipe with fluffy chocolate frosting. It's an easy way to sprinkle a little happiness in your life. I don't know about you, but I know I'm seeking happiness in every nook and cranny I can find. Enjoy!
Write back when you can and let me know how you are truly doing. If you are an essential worker, a healthcare worker, or on the front lines during this crisis, thank you. I wish I could show each of you gratitude personally. I'm grateful for all you do.
You all can find the chocolate sheet cake recipe below. If vanilla is more your style, then definitely check out my Vanilla Texas Sheet Cake recipe as well.
All the best,
Kristen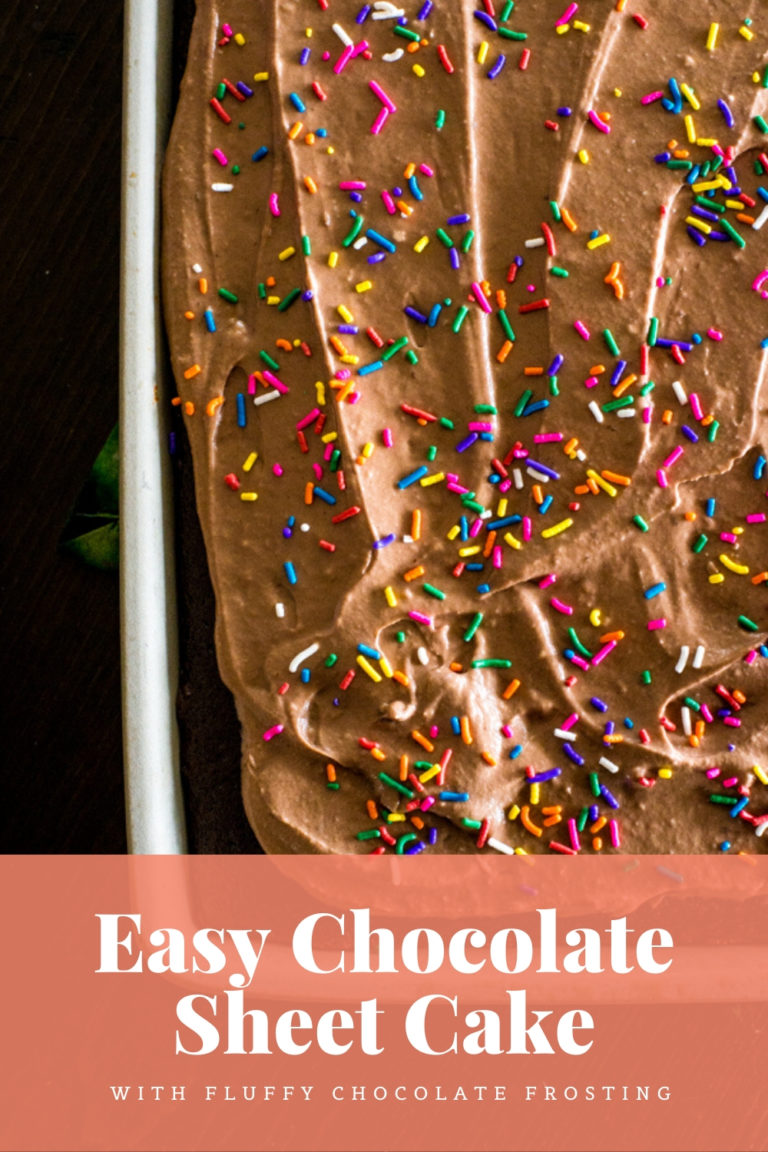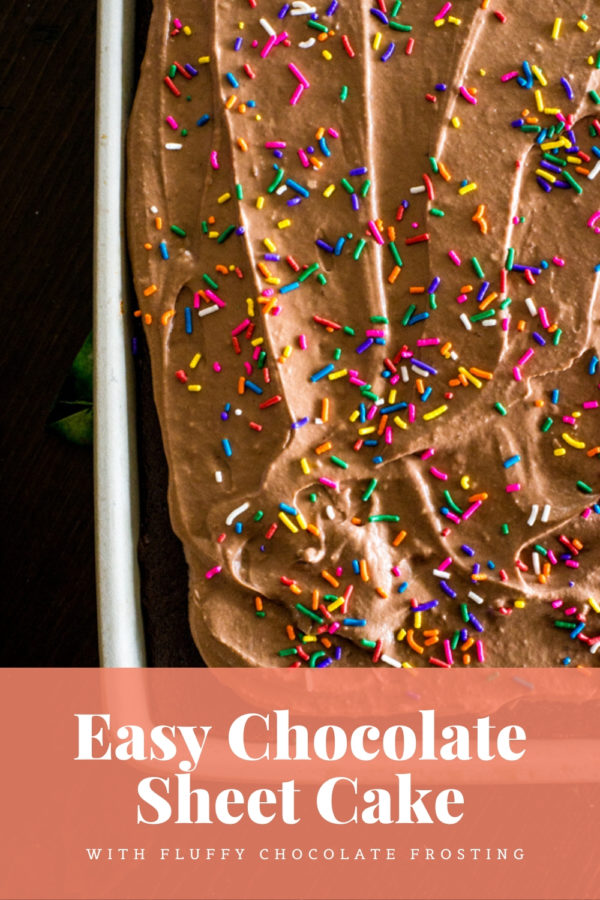 Chocolate Sheet Cake with Fluffy Chocolate Frosting
An easy and delicious chocolate sheet cake recipe with a frosting that's not as sweet as other sheet cake recipes.
Ingredients
For the cake:
cooking spray

to prepare pan for baking

2

cups

granulated sugar

2

cups

all-purpose flour

1

teaspoon

baking soda

1/2

teaspoon

salt

1/2

cup

salted butter

cubed

1/2

cup

cocoa powder

1

cup

hot brewed strong coffee

or brewed espresso

2

large eggs

1/2

cup

buttermilk

or 1/2 cup milk plus one teaspoon white vinegar

1

teaspoon

vanilla extract
For the frosting:
1/2

cup

butter

room temperature

1

cup

powdered sugar

1

pinch

salt

1-2

tablespoons

half and half cream

1/2

teaspoon

vanilla extract

3

ounces

semi-sweet chocolate

melted and cooled
Instructions
For the chocolate cake:
Preheat the oven to 375°F and prepare a 9x13 inch or 15x10-x1-inch baking pan with cooking spray.

In a medium bowl, whisk together sugar, flour, baking soda and salt.

Add the cocoa powder, butter and hot coffee/espresso to a small saucepan. Bring to a boil, stirring the entire time. Once the mixture starts to boil, remove from heat and add stir into the dry mixture and mix well.

Next, in a separate bowl, whisk the eggs, buttermilk and vanila together. Stir into the cocoa mixture until well incorporated. Batter will be very thin.

Pour batter into the prepared cake pan and bake for 20 minutes or until a toothpick entered into the center of the cake comes out clean. Let cool.
For the Fluffy Chocolate Frosting
In the bowl of an electric mixture, beat the butter and sugar together at medium speed until smooth.

Reduce the speed of your mixer and slowly add in the salt, cream and vanilla. Blend until well incorporated, scraping down the sides of the bowl as needed.

Finally, slowly pour in the melted chocolate. Increase the speed of your mixer to medium and mix for 1-2 minutes until frosting is fluffy. If you find that your frosting is too thick, add extra half and half, 1 teaspoon at a time until desired consistency is reached.

Frost on the cooled cake, slice and enjoy!