My thoughts on a cozy home and a homemade Honey Oatmeal Bread Recipe.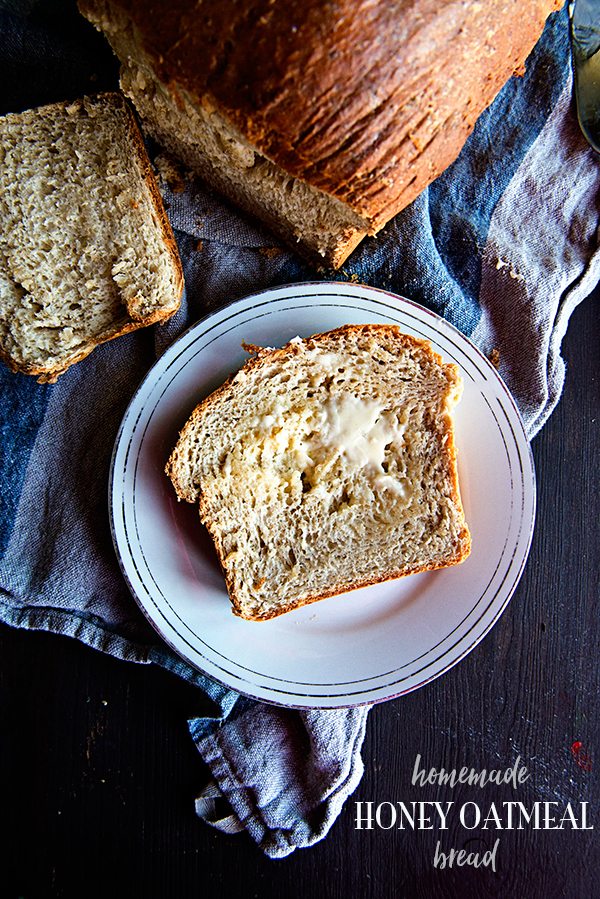 One of the best compliments someone can share with me is to say my home is cozy, warm and inviting. I hope people walk into our home and feel at ease, like a cozy quilt wrapped around them.
Of course, with 4 kids in the house, cozy is sometimes hard to achieve, but we still try. I love having quilts all around, soft lamp lighting and candles lit, as well as some kind of soft, calming music playing. I always say I don't keep my house spotless because I want anyone and everyone to feel comfortable walking in the door (of course, I say that's my excuse for not keeping a perfect house, anyway…;) ).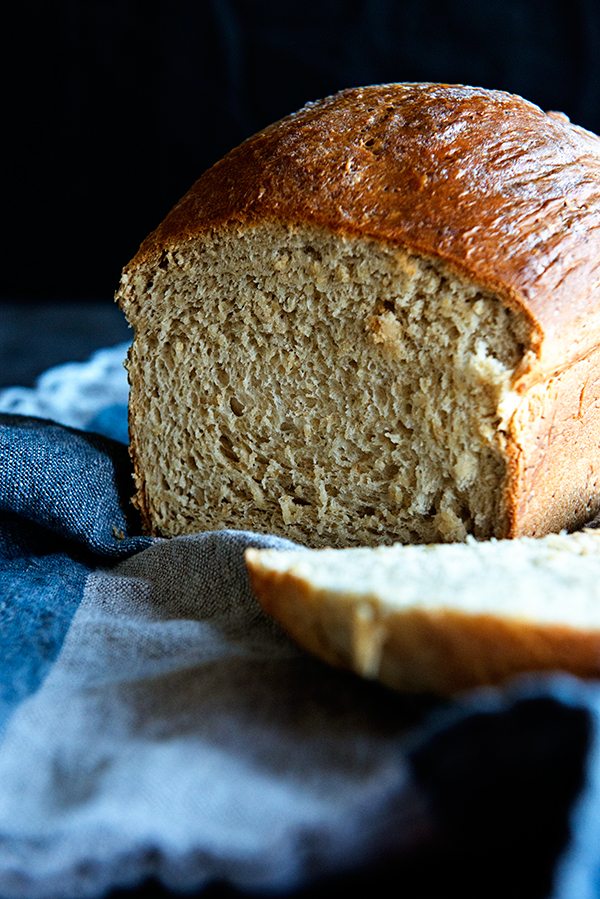 If you were to walk through my front door right now, I'd hand you a cup of hot tea, offer you a comfy seat, and I'd cut you a hot, fresh slice of this Honey Oatmeal Bread. I'd hand you a blanket to ward off the chill from the outside air, and we'd chat about life. That'd be my ideal way to spend an afternoon.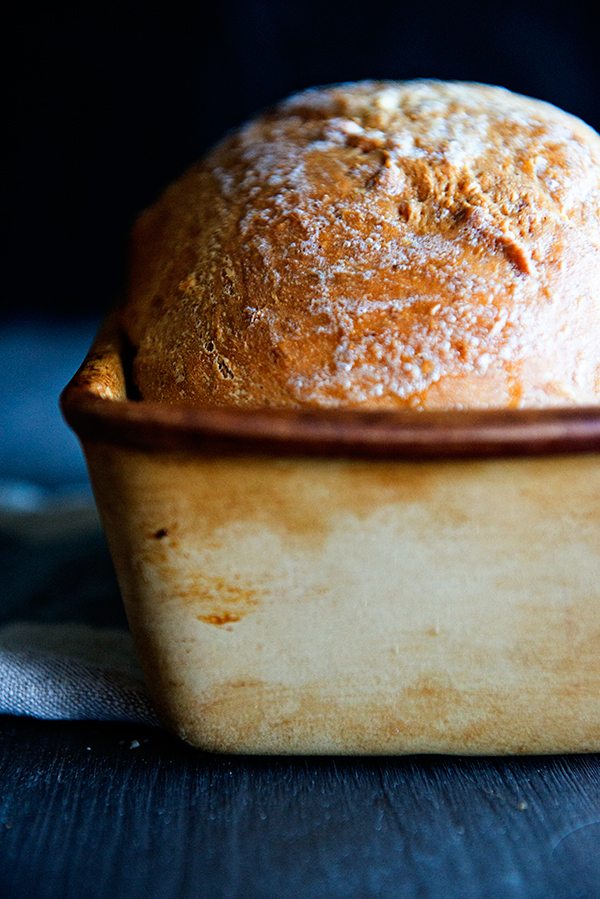 If I knew I wouldn't eat all of it every time I made it, homemade bread would be a staple in my house. There's nothing quite better than sitting down to a warm slice of bread with butter, or better yet, homemade bread toasted for breakfast. OK there is one thing better…sharing that homemade bread with a friend!
So consider this me inviting you into my home and sharing a slice of this Honey Oatmeal Bread with you. Pull up a chair and let's chat.
Honey Oatmeal Bread Goes Great With: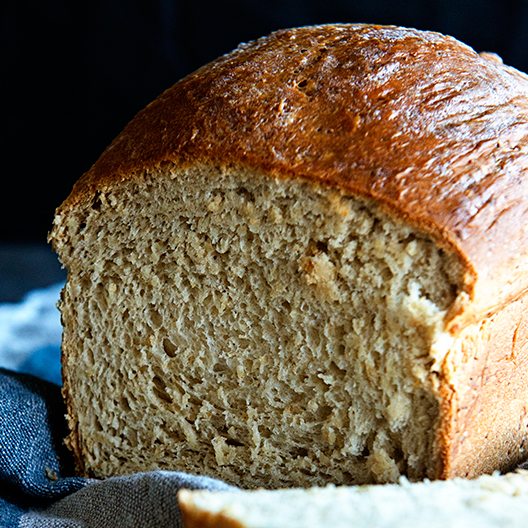 Homemade Honey Oatmeal Bread Recipe
As comforting as a warm blanket, pull up a chair and enjoy a slice of this tasty homemade Honey Oatmeal Bread
Ingredients
1 1/2

cups

lukewarm water

1/4

cup

vegetable oil

1

teaspoon

lemon juice

2

Tablespoons

honey

1/4

cup

sugar

2

teaspoons

Kosher salt

3

cups

bread flour

1 1/2

cups

quick cook oats

2 1/2

teaspoons

or 1 packet Fleischmann's® Active Dry Yeast
Instructions
Place all ingredients into your bread machine in the order suggested by the manufacturer. (Mine suggests liquids first, dry ingredients next, ending with the yeast placed in a small well on top of the flour.)

Set your bread machine to dough cycle and allow it to run its cycle.

After the cycle is complete, preheat oven to 350°F.

Turn dough into a lightly buttered loaf pan and bake at 350°F for 40-50 minutes, watching closely to make sure it doesn't get too brown. Bread is done when top is a golden brown and loaf sounds "hollow" when tapped.

If desired, top the loaf with melted butter.

Allow to rest 10 minutes before slicing.
Craving more bread recipes like this oatmeal bread? Check out these recipes from around the web:
I love this bread machine:
Disclosure: This blog post contains affiliate links. As an Amazon Associate, I earn from qualifying purchases.