This is the first in a series of posts on National Dairy Month written in partnership with Got Milk and The Breakfast Project.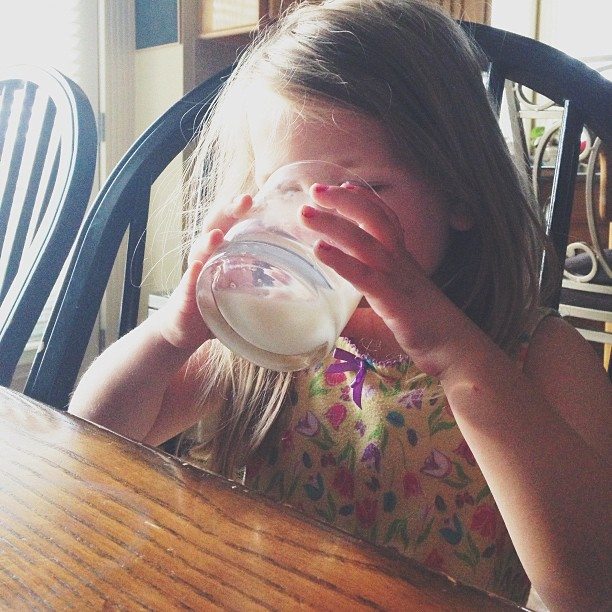 Did you know that the month of June is National Dairy Month? As big fans of all things dairy, the Dine & Dish family has a few things up our 2013 Summer Bucket List sleeves to celebrate National Dairy Month.
But first,  you know what we've got to do? We've got to get on the ball with getting into a little bit of a routine. Not a big one, but moving past sleeping in, skipping breakfast and having random meals at random times of the day.
I've hinted around before that feeding my kids 3 square meals a day when they are home for the summer is hard for me… it's a challenge to be creative enough to figure out what to feed them all during the summer! I know that might sound silly, but it takes a lot of thought and energy to come up with meals that everyone will like when I'd/we'd rather be outside soaking up the sun.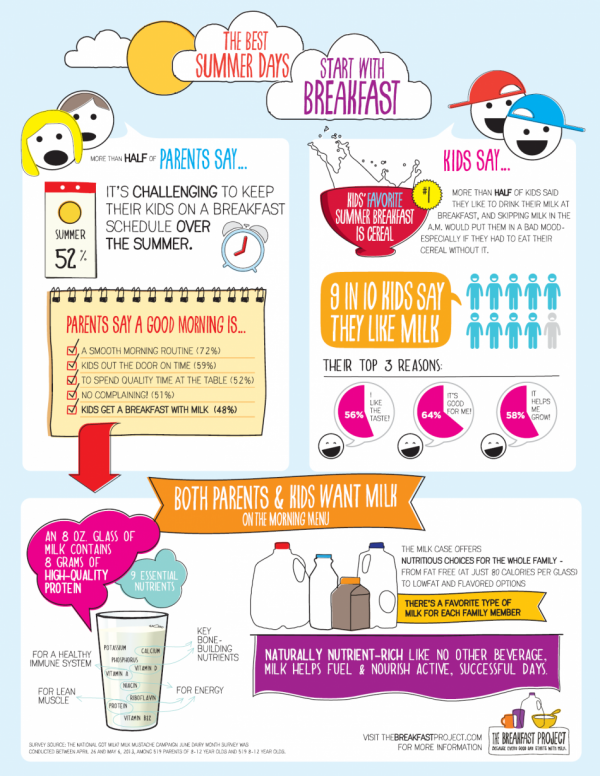 In partnering with the Got Milk campaign and their The Breakfast Project, I've discovered that I'm not alone! 52% of you find that it's a challenge to keep your kids on a breakfast schedule over the summer. There's some solidarity in those numbers, friends… I don't feel like quite the slacker mom knowing that I'm not the only one having an issue with keeping my kids on a well fed schedule over the summer.
So, I've been trying to think of a solution for my family when it comes to keeping us loving breakfast over the summer… I'm going to get my 2 oldest kids involved.
The other day, Kelly, Jacob and I sat down and had a nice little division of duties. They both actually really love to cook and enjoy spending time in the kitchen. For the summer months, each of them is going to be in charge of 1-2 breakfasts each week of the summer break. That means that Kelly is going to be in charge of making (or serving) breakfast 1-2 days each week and Jacob is going to do the same. This division of responsibility does a couple things. It takes the weight off my shoulders to figure out breakfast each day. It also gives Jacob and Kelly a sense of ownership and responsibility… they are excited about getting to pick out and/or make breakfast a few days a week. Everyone will get fed a nutritious breakfast, which means in turn we'll have more fuel to take on the activities we have planned this summer. That's a very good thing!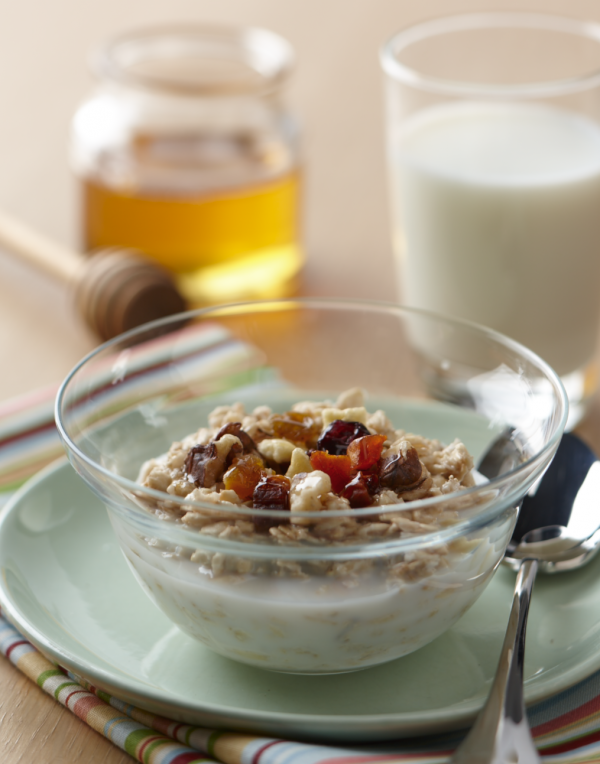 Photo courtesy of The Breakfast Project
Kelly has this Breakfast Project recipe for Overnight Oats (without a crockpot!) in the fridge as I write. She can't wait to serve the family breakfast in the morning! This recipe for Overnight Oatmeal can be found on The Breakfast Project website, along with other very doable recipes featuring our favorite breakfast ingredient, Milk!
Now breakfast has become something we are looking forward to this summer – and I'm  hoping this fun new division of family responsibilities can continue on past National Dairy Month! If you have any kid friendly recipes you'd like to share for Jacob and Kelly to try out, I know they'd love it!
Thanks and happy breakfast eating!
Disclosure: This is the fist in a series of compensated posts written in partnership with Got Milk and The Breakfast Project campaign. Thank you for supporting the brands that help make Dine & Dish possible.