This post brought to you by TABASCO® Original Red. All opinions are 100% mine.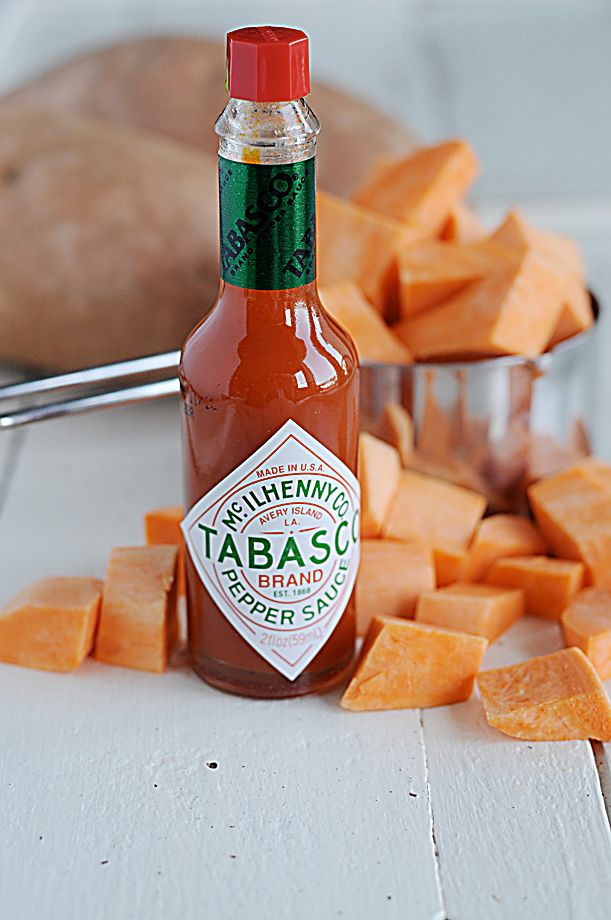 Some of you really like things hot. I know my dad isn't happy with the heat of something unless he has tears streaming down his face. His "hot" tolerance is off the charts. For most of us though, we may like a  little spice, but we don't want the heat to take over the flavor of the food. Instead, we prefer for it to simply enhance what we are eating.
For that special kind of spicy zest, I always turn to TABASCO® Original Red to add a little extra flavor to what I'm cooking. In fact, when I was looking back over my soup recipes getting ready for Soup-a-Palooza, I realized that the majority of the recipes I love have a splash or two of TABASCO® sauce to give that extra element of flavor. Try it next time when you are making soup. Add a Tablespoon of TABASCO® to your pot and I promise you will love the subtle yet distinctive flavor it adds.
Since I love TABASCO® sauce in soup, I decided to head over to the TABASCO® website to see if there were any soup recipes there to try out. Not only did I find this great Spicy Sweet Potato Soup recipe, I also discovered a multitude of recipes I can't wait to try out! (By the way if you are still trying to decide what to make for Soup-a-Palooza, they have so many delicious looking soup recipes on their website!)
The Spicy Sweet Potato Soup recipe is the perfect example of a medly of flavors blending together brilliantly. If you love sweet potatoes and the richness of a broth and cream based soup, you will really enjoy this soup recipe. With a touch of TABASCO® Original Red it has all of the elements of a perfect soup recipe!
If you're still in need of ideas for all those sweet potatoes you have on hand, give this Sweet Potato Cake a try!
Spicy Sweet Potato Soup with Tabasco Original Red
Spicy Sweet Potato Soup (slightly adapted from Tabasco.com)
Ingredients
4

cups

chicken broth

3

cups

diced

peeled sweet potatoes (about 1 pound)

3

tablespoons

fresh orange juice

1/2

teaspoon

grated orange zest

1/4

half and half cream

2

teaspoons

Original TABASCO® brand Pepper Sauce

1/4

teaspoon

ground nutmeg

Chopped fresh cilantro

for garnish
Instructions
Bring chicken broth to a boil in a large saucepan. Add sweet potatoes; cover, reduce heat to low, and simmer 15 to 20 minutes or until potatoes are soft.

Using a hand-held blender or food processor, puree sweet potatoes and chicken broth until smooth; stir in orange juice, zest, half and half, TABASCO® Sauce, and nutmeg. Place over low heat and heat through.

Garnish each serving with cilantro.