There was a time in my life where I wrote prolific love letters… deep and meaningful words spoken from the heart. Then, after a failed first marriage, I came face to face with a box of letters I had written. Each page, raw, real and vulnerable, laid out there to remind me how exposed I had let my heart become through words. I can remember so clearly, sitting on the floor of my bedroom, reading each letter, sobbing at what was and what would never be again and feeling nakedly exposed and so vulnerable.
I was young…really young and was convinced any vision of a happily married life was over. I remember crying to my sister the first time I had to put a check mark on a form asking whether I was "married, divorced or widowed".  23 and already divorced. Who would want me now?
Thankfully, God had very specific plans for me… the first marriage, the divorce… those and every relationship I had even prior to that led me to the man I ended up marrying 13 years ago today. And you know what? Despite the hurt and heartache each relationship yielded, I would gladly do it all over again if it led me to the man I am now married to. For, because of him, I am eternally blessed.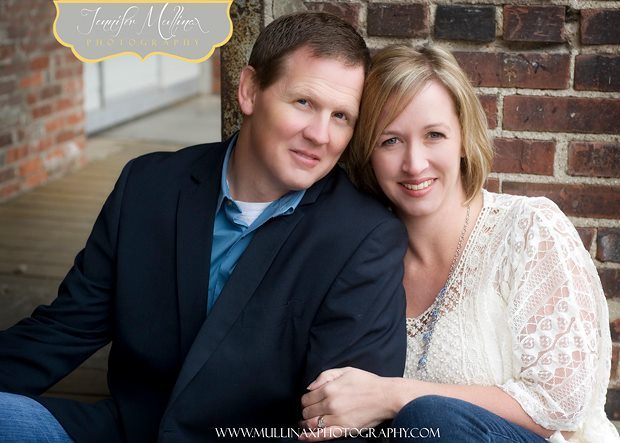 Photo courtesy of my talented friend, Jennifer of Jennifer Mullinax Photography.
So, to my husband, who has never received a love letter from me, but deserves a box full, I want you and the world to know that I love you more than words can say. You are the answer to my prayers, and each and every day I am extremely thankful that you chose me to be your bride. I love the life we have together… it has not always been rosy, but even through our darkest times, I know that we are meant to be together and that our love is as real as it comes.
Marriage is full of peaks and valleys, I now know that. I'm glad you are there to hold me during both.
Thank you for your patience, your kindness and most of all for being my best friend.
I am ever grateful to have you as my partner in this life. Happy 13th Anniversary!