This Fireball Cider Recipe featuring Fireball Cinnamon Whiskey is a delicious cocktail served hot or cold for the fall season.
I had my first taste of Fireball whiskey a couple of years ago. No, I wasn't at some crazy college party or throwing it down with a group of young party people. I was getting ready for an adult league tennis match of all things! One of my teammates offered everyone on our team a shot of fireball to take the nerves off before our match. And it worked.
I can't claim that Fireball improved my tennis game, but I will say I won the match AND haven't missed a pre-match Fireball shot since!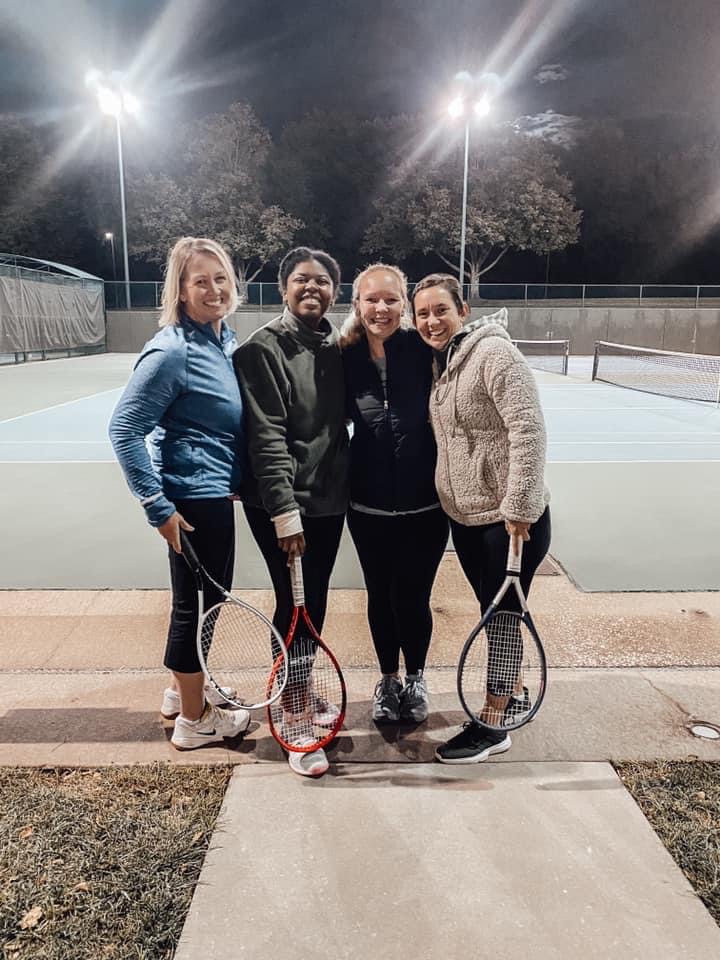 As someone who loves a strong cinnamon flavor (give me all the red hots and cinnamon fire jolly ranchers) I can't believe I hadn't tried any fireball whisky drinks before. That has since changed, and now even though I don't drink that often if I'm looking for a fall cocktail or a winter drink to warm me up, I head straight for the Fireball.
Last year, a local restaurant in Kansas City had an entire drink menu devoted to Fireball cocktails and the flavors of fall. On their menu, the fall drinks included a Fireball Hot Toddy, Fireball Apple Pie shots, a Fireball apple cider sangria and a hot Fireball apple cider cocktail.
The group I was with taste tested all of the refreshing cocktails. Even though I loved them all, I knew I wanted to come home and re-create the spiked apple cider recipe but in both a chilled version and hot apple cider version. Depending on the time of year, thanks to this new recipe you'll have the perfect drink to either cool you off or warm you up!
What Ingredients Do I Need to Make this Fireball Cider Cocktail Recipe?
Although this is a simple fireball cocktail recipe, in most cases you will have to make a visit to both the liquor store and the grocery store. Add the following ingredients to your shopping list if they aren't already stocked in your pantry:
Pre-Made Regular Apple Cider – not cinnamon flavor (or you can make fresh apple cider as well)
Cinnamon Fire Jolly Ranchers or red hot candies
Fireball Cinnamon Whiskey (you can substitute other cinnamon whiskey blends but make sure it's a cinnamon whiskey, not cinnamon schnapps).
Ginger Ale (you'll just need a generous splash of ginger ale per cocktail)
Apple slices (optional for garnish)
Cinnamon Stick or star anise (for the hot hard cider version only)
ice cubes (for the chilled version only)

What Equipment Do I Need?
The equipment you need is going to vary slightly on whether you do the hot cider or cold cider version.
For the chilled cider cocktail you'll need:
Cocktail Shaker
Chilled Serving glass – I think the best way is served in a small mason jar. This is especially festive for fall parties
Hot cider serving glass – Hot toddy mugs are my favorite
Food processor, blender, or mallet to crush the candies
Small saucepan (for the warm version)
As the weather starts to change from fall to winter you'll want to keep fireball cinnamon whisky on hand. Then, when the cold weather begins to be more prevalent, definitely give this recipe a try. It has all the flavors of fall and is one apple cocktail that is even good all year long! Enjoy!
Fireball Cider Cocktail
This fireball cider recipe is the perfect cocktail to bridge the seasons. It's an easy recipe that can be served hot or chilled. See notes for how to make the hot version.
Servings
1
chilled cocktail
Equipment
cocktail shaker

chilled serving glass

food processor or blender
Ingredients
2

cups

prepared apple cider

chilled

2

jiggers

Fireball Cinnamon Whiskey

(2 shots)

1

generous splash

Gingerale Ale

3

Tablespoons

red hot candies
Instructions
In a blender or food processor, crush red hot candies into a coarse powder.

Wet the rim of one mason jar glass then roll the rim in the red hot candy powder.

Fill the glass with ice if you prefer your cocktail over ice OR add apple cider and Fireball to an ice filled cocktail shaker.

Pour apple cider and fireball over ice filled glass. Gently stir. Top with a generous splash of ginger ale. If using a cocktail shaker, pour shaken ingredients into candy rimmed cocktail glass and top with a generous splash of ginger ale.
Notes
For the warm fireball cider, heat up the premade apple cider in a saucepan. Carefully pour into a candy-rimmed mug. Add the fireball and a splash of ginger ale. Garnish with apple slices andor a cinnamon stick. 
Here are more great fall cocktail recipes: