Pull Apart Bread with Cabot Creamery 5 Cheese Italian Shredded Cheese is a cheese and bread lovers dream! Create the dough in the bread machine to make this recipe extra simple.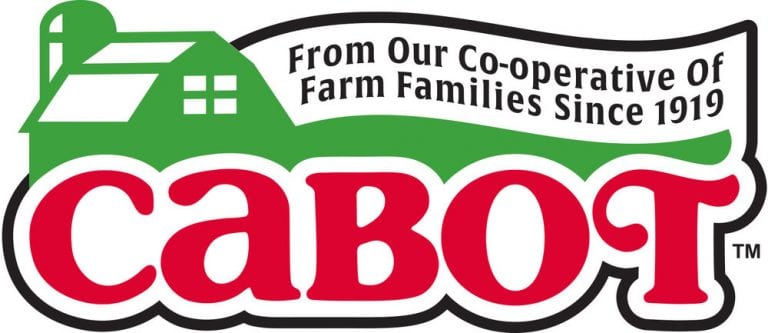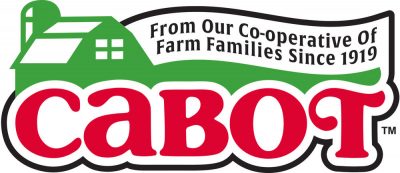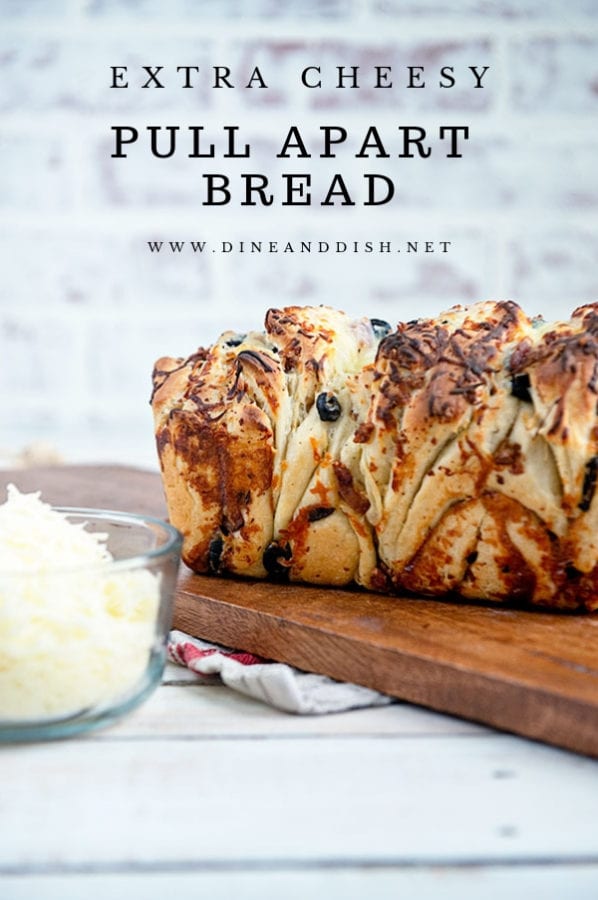 I remember the very first time I tried pull apart bread. I was a freshman in college and our student union made the most amazing little fan bread loaves. Students would walk into the union and be overwhelmed with the aroma of fresh baked bread. To further entice us, the little "individual" loaves of homemade bread were packaged in see through plastic sleeves. The sleeves were steam filled, so you knew your little pull apart loaf of bread was hot and fresh.
I'll admit to pretty much living off of homemade pull apart bread when I was in college. In fact, between these student union fan loaves and the buttery dinner rolls from the restaurant I worked at, I'm not sure I ate much else.
I visited my college campus many years later, highly anticipating the bakery science department was still serving fresh, dreamy fan loaves. My disappointment was evident when there were no fresh bread loaves to be found. Anywhere. What's a foodie to do when she can't buy what she wants? She heads home and makes it herself!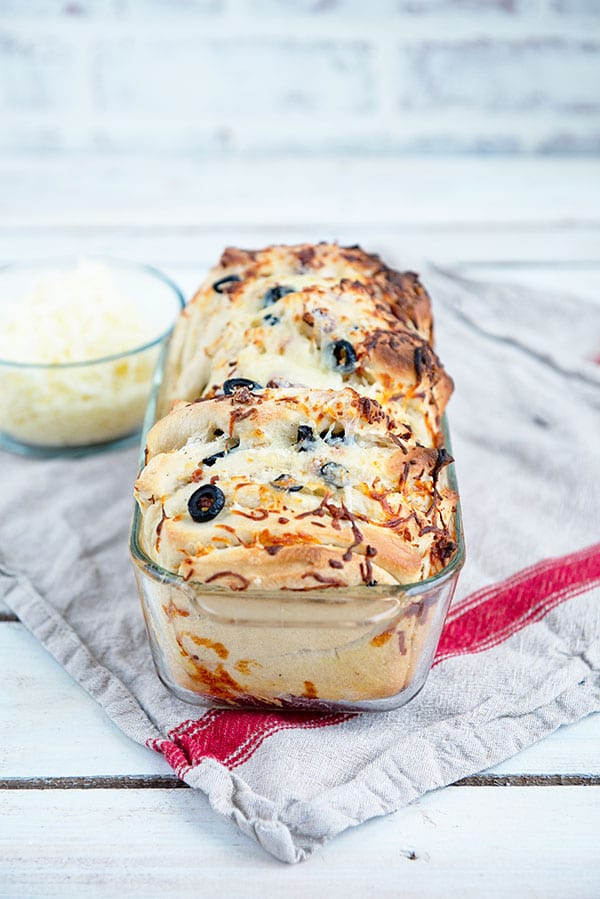 Through the years, my pull apart bread recipe has evolved. When I first started experimenting, I'd make loaves very similar to the what I had at the student union. I even bought this set of mini loaf pans so I could make several individual loaves at a time. What started out as mini loaves topped with melted butter has turned into cheese stuffed pepperoni pizza loaves, herb cheese loaves drizzled with garlic butter, cheesy garlic pull apart bread and more.
You may notice that the common element in all of these variations is cheese. Lots and lots of cheese. The bread from my college days has been made even better with the addition of melted cheese, garlic butter, and whatever else I may want to stuff into it. Why have just regular bread when you can have warm bread filled with cheese?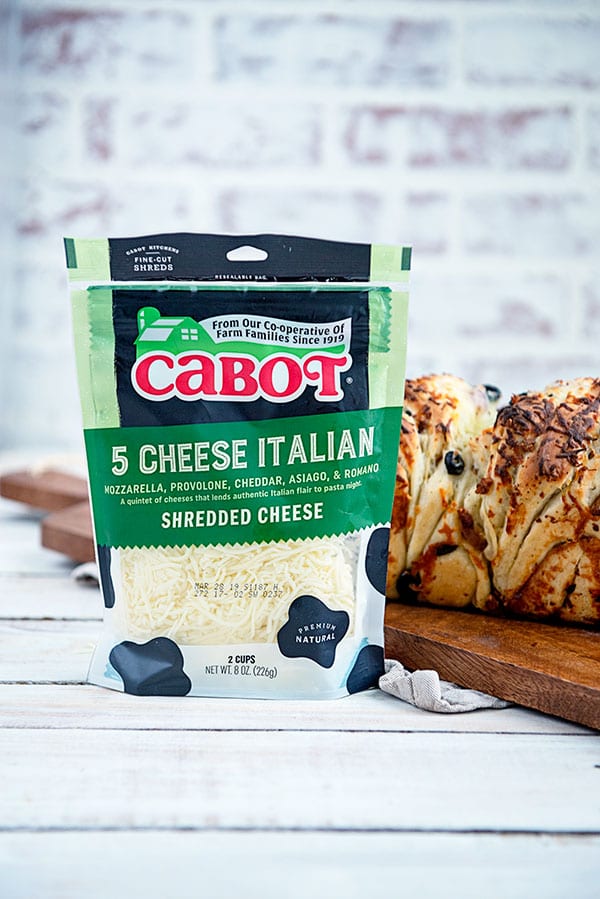 What Kind of Cheese is Best for Pull Apart Bread?
The best thing to happen to my pull apart bread recipe is the incredible variety of shredded cheeses from Cabot. 5 Cheese Italian is the star of the recipe I'm sharing today. We've also made this bread with Monterey Jack, 2 State Farmers, Bacon Cheddar and Mozzarella Cheese. With all of the cheese on the market from Cabot Creamery, you can get as creative as you'd like. Choose a high quality cheese that melts great for the best pull apart bread. Cabot has so many options to choose from, you can't go wrong!
We love to stuff our bread with lots of cheese, but also really love the crispy baked cheese parts on the top of our loaves. Does that make us strange? My family fights over who gets the crispy cheese!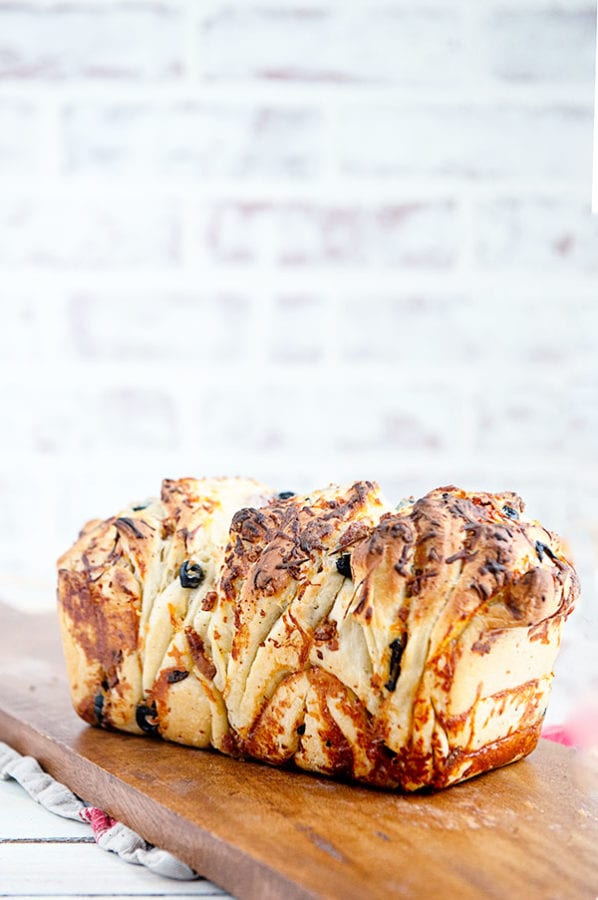 What's Behind the Name Pull Apart Bread?
Unlike traditional loaves of bread that requires a knife to cut the bread, pull apart bread can simply be torn with your hands. A similar sweet bread is called Monkey Bread. (If you haven't had monkey bread before, make sure to check out the sweet Monkey Bread and savory Monkey Bread recipes on my site).
When you make this kind of homemade bread, you can serve it as a side dish or an appetizer. When we stuff our pull apart bread full of lots of things (like lots of cheese, pepperoni, bacon, olives) I will actually serve it as a main dish! Of course, not everyone might like having just bread for dinner. Remind me to never invite those people over. I have a feeling we wouldn't be friends. (Kidding…sort of).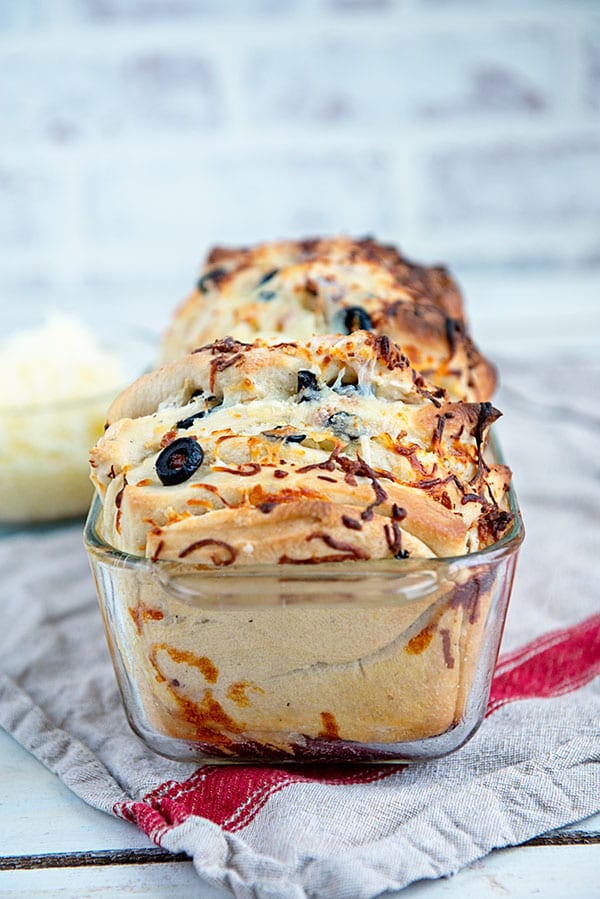 Cheesy Pull Apart Bread Recipe Notes
1. Get creative
I can't stress this enough with this recipe. Use the basic bread dough recipe I've shared, but shake things up some to suit your taste. For example, combine the butter in a small bowl and add some garlic powder, red pepper flakes, Italian seasoning…whatever suits your taste. Brush the mixture onto the rolled out dough and each bite of your bread will have an amazing, unique flavor.
2.  Make sure your active dry yeast is fresh
These is not much more frustrating than spending time making homemade bread only to have it not rise properly. Most of the time when you are working with yeast, fails happen because the yeast is old or hasn't been stored properly. I store yeast in an air tight container in the refrigerator while others store yeast in the freezer. For best results, always check the expiration date of your yeast before starting.
3.  A Bread Machine Isn't Necessary
The most used small appliance in my kitchen is my bread machine. I rarely actually bake bread in my ABM, but always use it to make bread dough. I find a bread machine to be ideal for keeping dough at the right temperature for rising. Especially in a drafty house or cooler time of year, like winter. A bread machine is NOT required for this recipe though. You can definitely make the dough by hand or use the dough hook and paddle attachment of a stand mixer. By hand will just require a bit more hands on kneading time, but the results will be just as good.
4.  Tips for making the perfect fan loaf
I always follow Joy the Baker's instructions on her Cinnamon Sugar Pull Apart Bread. She has step by step pictures which help to visualize the whole cutting and stacking process. With a stuffed savory pull apart bread like this one, it's easiest to have an extra set of hands on deck to help. That way when the dough is in stacks and ready to be cut, it won't topple over and all the fillings fall out.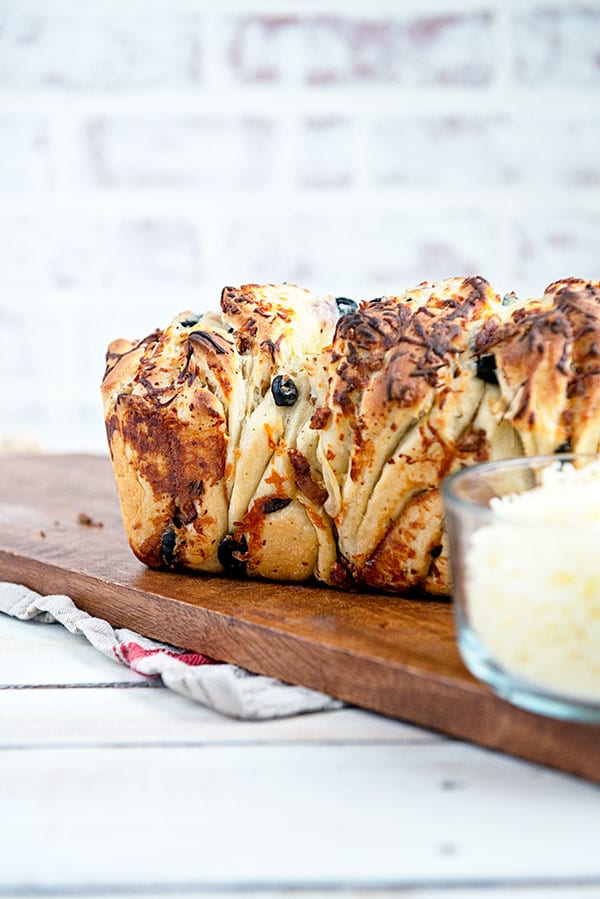 Now, for this cheesy, delicious, savory pull apart bread recipe made extra delicious with Cabot's 5 Cheese Italian shredded cheese.
Pull Apart Bread with Bacon, Olives and Cheese
Pull Apart Bread with Cabot Creamery 5 Cheese Italian Shredded Cheese is a cheese and bread lovers dream! Create the dough in the bread machine to make this recipe extra simple.
Ingredients
1 1/4

cup

warm water

120°F

2

Tablespoons

sugar

2

Tablespoons

vegetable oil

1

teaspoon

salt

1

Tablespoon

Italian Seasoning

3 1/2

cups

bread flour

(all purpose flour can be subbed)

2 1/4

teaspoons

active dry yeast or bread machine yeast

1/4

cup

butter

melted

2

Tablespoons

minced garlic

1/2

cup

sliced black olives

1 1/2

cups

Cabot Shredded Cheese

You can use any variety but 5 Cheese Italian works great

1/4

cup

bacon crumbles
Instructions
Place warm water, sugar, vegetable oil, salt, Italian seasoning, bread flour and active dry yeast in the pan of your bread machine in the order recommended by the manufacturer. If yeast is last, make a small well in the flour and add the yeast there. Place bread machine on dough cycle setting and let run through completely.

Once the dough cycle is complete, remove dough and place it on a floured bread board. Roll out into a 12x20 inch rectangle (or best you can).

In a small bowl combine melted butter and minced garlic. Brush butter mixture all over the entire dough rectangle. Sprinkle sliced olives, 1 1/2 cups shredded cheese and bacon crumbles evenly over the dough.

(This is where I follow Joy the Baker's Instructions for slicing and stacking. She has great step by step photos on her Cinnamon Sugar Pull Apart Loaf if interested).This is also where I recommend to get another set of hands to help stack and hold. Prepare your loaf pan by spraying with non stick cooking spray or brush with melted butter.

From Joy: Slice the dough vertically, into six equal-sized strips. Stack the strips on top of one another and slice the stack into six equal slices once again. You'll have six stacks of six squares. Layer the dough squares in the loaf pan like a flip-book.

OK back to Kristen: Remove all but the bottom rack of your oven and preheat oven to 350°F. Once preheated, place bread loaf into the oven and bake for 30-35 minutes. During the last 5 minutes, add the remaining 1/4 cup of shredded cheese. Bake until cheese is melted and bread is golden brown in color. Do not underbake.

Remove from the oven and allow to rest for 10 minutes. Gently invert the loaf onto a serving plate. Place in front of your guests and watch them pull apart and marvel at your amazing baking skills! Best if eaten warm, the same day.
Disclosure: This is a sponsored post on behalf of Cabot Creamery. All opinions expressed are my own. For more great recipes featuring Cabot Cheese, visit the huge recipe resource page on their website. This blog post contains affiliate links. Review our site policies here.